TICKETS HERE VIA EVENTBRITE £16.76 – £32.93
Dance with us to celebrate the dead and relearn our indigenous capacity to honour our ancestors through ritual, cacao and ecstatic dance.
Inspired by the Mexican Day of the Dead we are relearning our indigenous capacity to honour our dead and celebrate all our ancestors did for us. We live at a pivotal moment in human history where the rise in mystical spiritual practice is helping us move through something of a collapse in our civilisation.
Frome's upcoming Dance of the Dead is brining together our community to celebrate in a conscious, meaningful and insightful way. We'll dance, share cacao, and explore our relationship with the dead, and therefore with life, in a meaningful and fun way.
It's a fundraiser
Our event is a fundraiser for local charities supporting all aspects of death and dying enabling honourable and meaningful passage into the afterlife.
The main event
Hosted by the wonderful Silk Mill we're using the large exhibition room and outdoor space to hold our event. The core element will be a 3hr ecstatic dance before which we'll share a ritual dose of ceremonial cacao to get our bodies moving and shaking. There will be alcohol on offer from 10pm and our celebration will continue with an after-hours set from Chele – one of Berlin's best upcoming underground djs.
Saturday 23rd October
1800 – doors open and we begin to gather and connect
1900 – ecstatic dance, cacao ceremony, performance
2200 – 23.00 after hours Berlin techno set for those who dare
Sunday 24th October
1400 – Dark Feminine workshop facilitated by Chris and Anya
Community Production
Frome is, of course, a brilliant place to put on an event. We're working with some world-class production crew who live locally and are happy to give their time and attention to this event.
Storyteller and Source – Chris Hardy
Chris Hardy is our key storyteller and original source for this event. Living in Frome for 6 years he's fascinated by the power of story to shift our collective awareness and how immersive events give opportunities for significant changes in our perspective on life. He's thoroughly enjoying pulling this together in the midst of such a vibing and engaged community.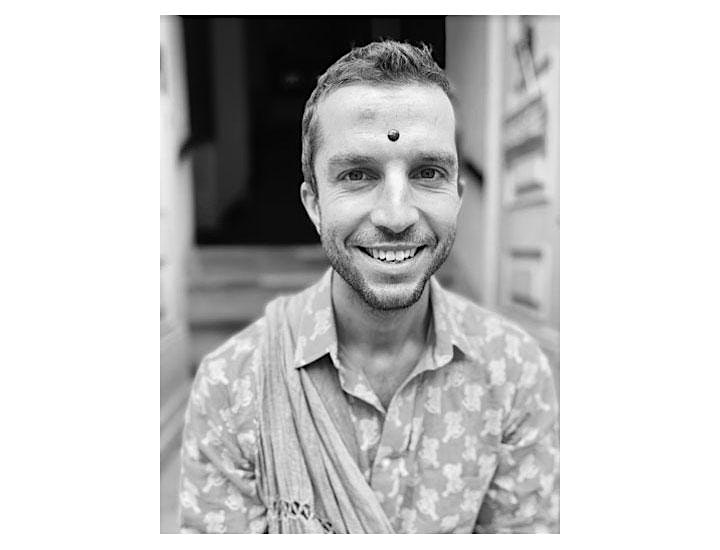 Local production team –
We're pulling together a wonderful team of local folk who love a good dance. You'll be introduced to the team on the night. From is such a wonderful place for putting on events like this as the community really pulls together.
As we're a fundraiser we're inviting everybody to contribute what they can on a purely voluntary basis. So far we've been lent a wonderful sound system and we know more gifts and generosity are on their way!
Dark Feminine performance and workshop
Anya is an internationally sought after dancer and speaker. She run's the Animagika dance collective based out of Berlin who have recently performed at leading events in Tulum, Berlin, Tuscany and have been invited to perform in New York. Her performance will form a centre piece of our cacao ceremony.
Anya is a global leading voice helping us understand the rising Dark Feminine energy we see in all things sacred feminine, shamanic and indigenous. She's a great communicator, highly intellectual and committed to deep research. Anya and Chris will co-facilitate her Dark Feminine workshop on Sunday afternoon (this is an extra additional cost and can be attended separately).
References:
The Rise of the Dark Feminine Energies – podcast
Chele
Chele is one of Berlin's most sought after (after-hours) DJs. At a recent pioneering and Burning Man inspired event called Hedone, Chele was invited to play one of the instrumental sets from 2-4am on Monday morning. Alongside Anya Ananda, his partner, Chele is committed to a lifelong study of the occult, mysticism and all things magic. Apart from a musical journey he'll be on offer throughout the weekend for 1-1 astrological readings focused on purpose & soulpath / limited spots available. If you dare feel welcome to hang about after a little rest, food and a cocktail for his late night musical exploration. Deep. Sexy and melodic. JuicyBounce & AstralTechno is his genre.
To commit or not?
This event is going ahead. Anya and Chele have booked their flights and our core production is 100% committed to bringing their best to make this happen.
We invite you to book your ticket early and help us feel the sense of support and love that Frome so often brings to local events.
As this is a fundraising event we commit to being 100% transparent with our finances and will share a google drive excel sheet with anybody who asks.